Shoes, in all their different shapes and materials, inspire (almost) everyone!
Topic shoes: Astrid's CreativLIVE contribution
As you know, I like to work with stencils. I love to write on objects or to add motifs! Often I make them myself, but sometimes I reach my limits!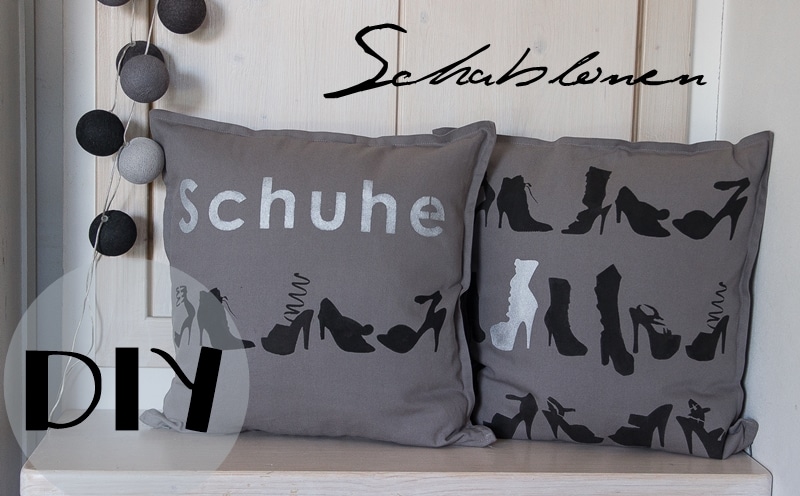 I have now discovered a great shop for that. At Schablono * there is a huge selection of motifs and if you want something special, you can have your stencil made individually! The idea of ​​pimping formwork panels has been a common means ever since Bianca's lust for living. So you can place your motifs anywhere and change them more often! When I was looking for a motif for our vestibule, I found what I was looking for in these shoes, which were then adapted to match the panel and given the lettering of my choice. I got a draft to check and after approval, I had the high-quality stencil in the house a few days later.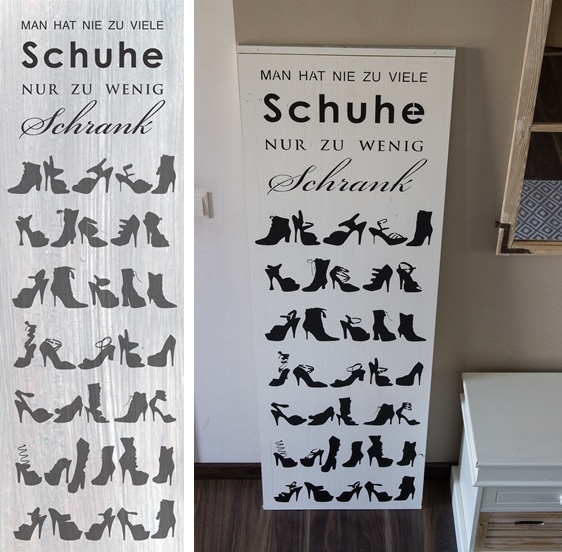 Before that, I painted a panel from the hardware store white.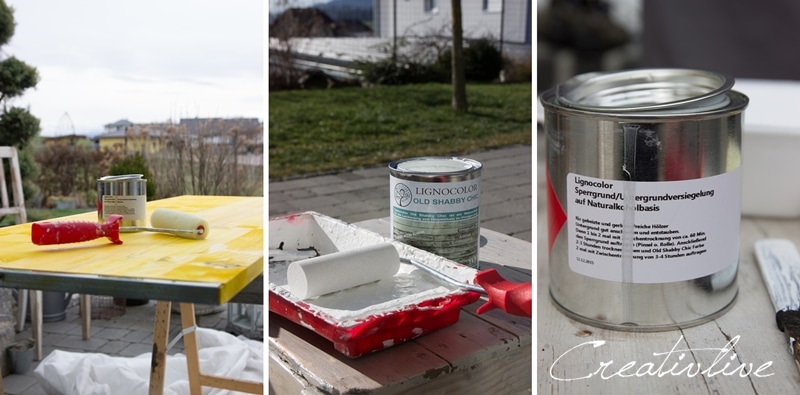 Anyone who has ever tried to paint a panel will have noticed that this yellow is very stubborn and keeps showing through. Lignocolor has a blocking reason that prevents this. Once primed with it, almost a single coat of chalk paint was enough. But then I painted it 2 times to get a rich white! What is always recommended is to spray the stencil with spray adhesive. This way it stays in place and doesn't slip when colouring!
Matching paints and brushes are also available in the shop under accessories.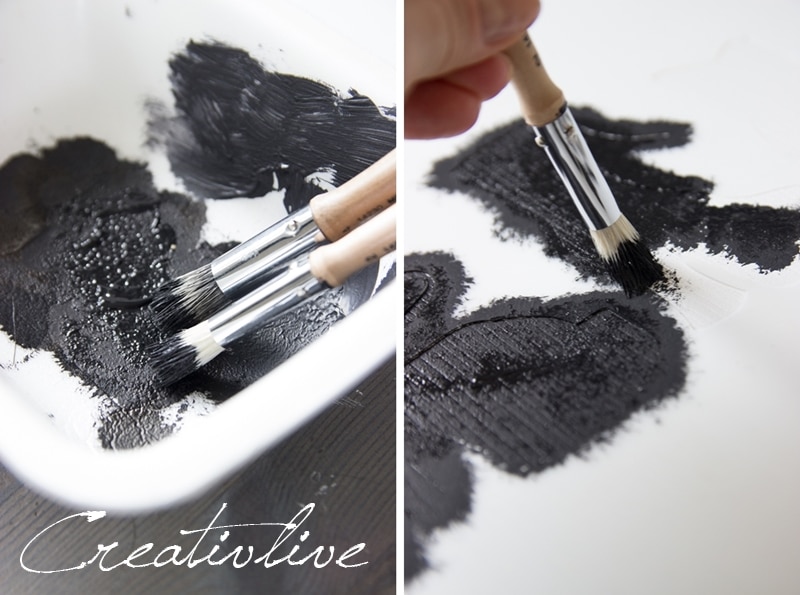 When the stencil is locked in place, the paint can be applied. To do this, dab on the paint and always use only a little so that it does not run under the stencil so easily.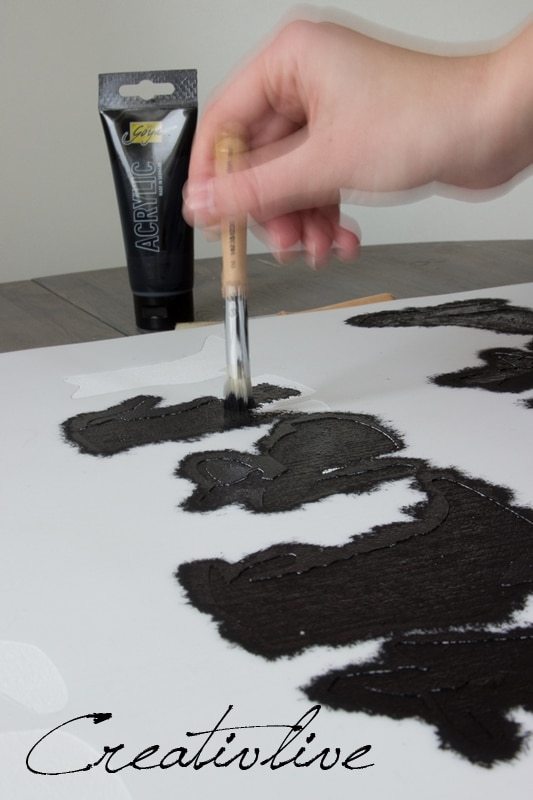 For sharp edges I have two more tips for you: trace the contours with a thin fiber pen (something for the patient!) Or roll the background paint over the stencil. So the white paint pulls under the edges and seals them.
The saying is very accurate for us! And actually, it's my husband who keeps buying new shoes for which there isn't enough space … well, a few are from me too! It was planned that I could show you our new dressers today, in which shoes should also be stored …
With a lot of persuasion, I got the man to drive with me to Sweden on Friday to pick them up … … raced through the exhibition at supersonic speed, noted down shelf numbers, only to find out that they are not there at the moment !!!!
Unfinished business and can now track online when it is back in stock! Annoying!!!! Unfortunately, the pull-outs no longer work on the existing chest of drawers, but I've already replaced them twice. Now we are tired of it and have decided on new models.