Textile design with fabric paint : Astrid's  CreativLIVE  contribution
Simple items of clothing can be transformed into special one-offs using templates.
With neon colours and glitter you can also achieve very special effects!
Material: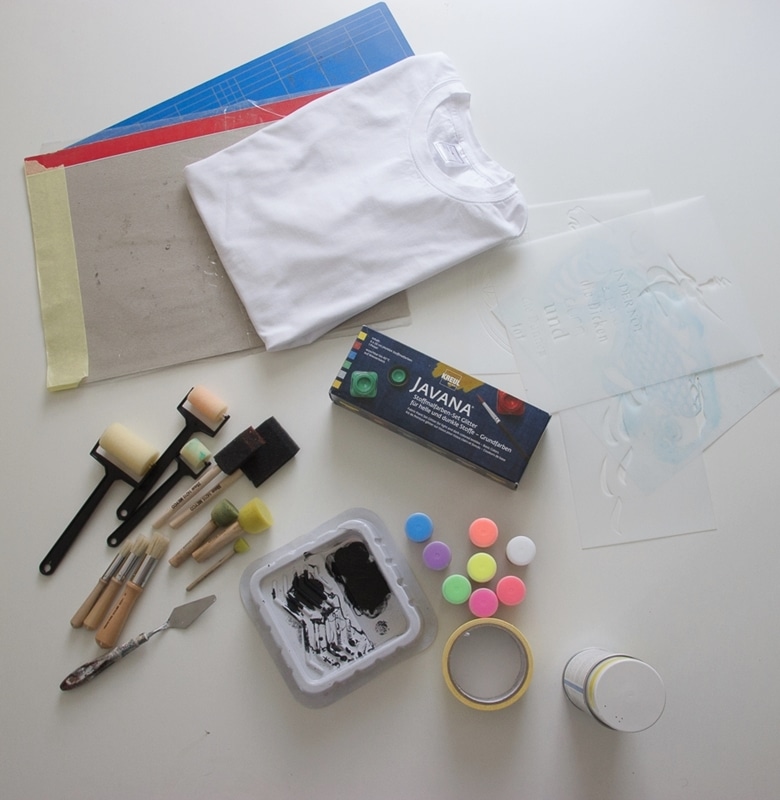 Underlay (e.g. cutting mat or large cardboard)
How to:
The shirts should be washed before painting to remove the finish.
Spray the stencil with

spray

adhesive (preferably outdoors). Then you can position the stencil on the fabric and remove it without leaving any residue after stencilling.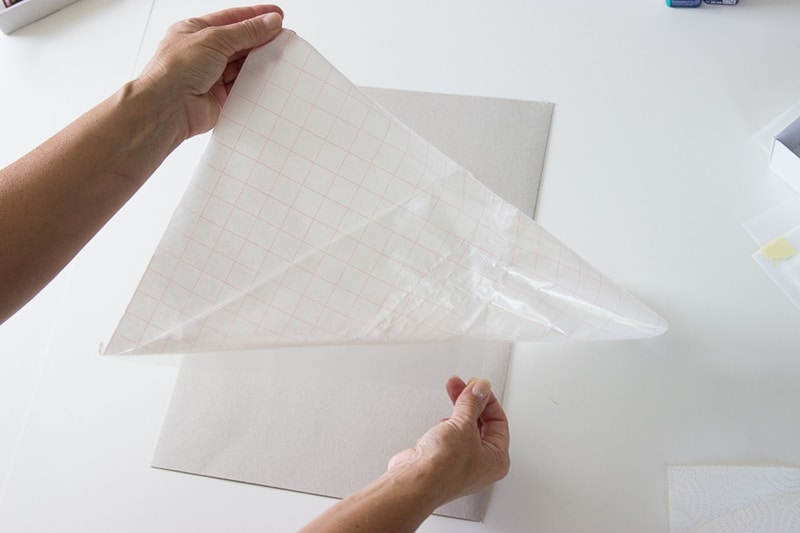 To prevent the colour from soaking through, cover a piece of cardboard with foil and slide it into the T-shirt.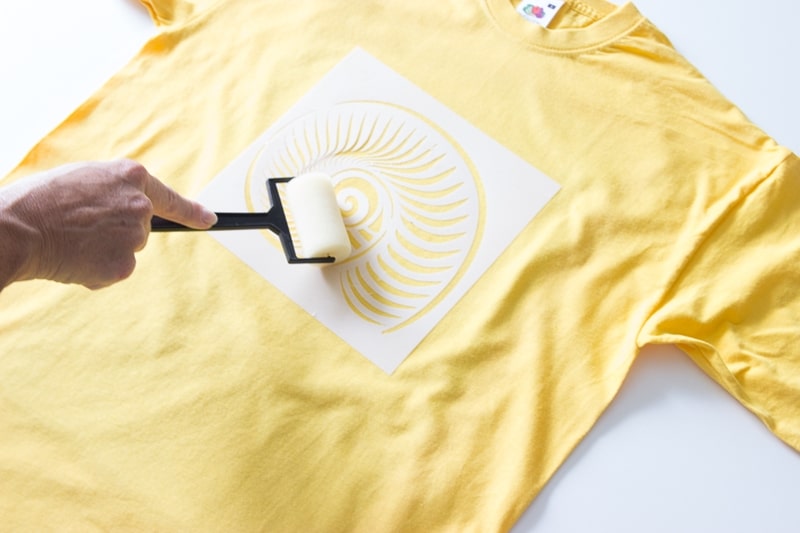 Spread the stencil on the fabric, this works particularly well with a sponge roller.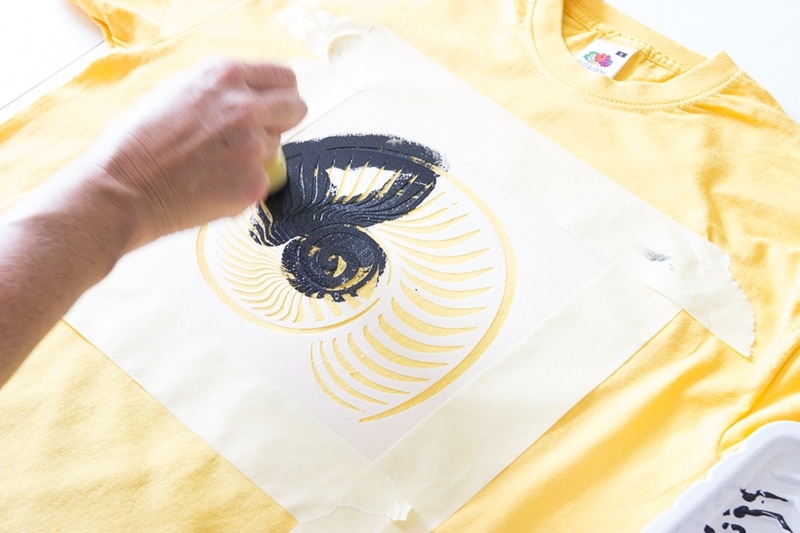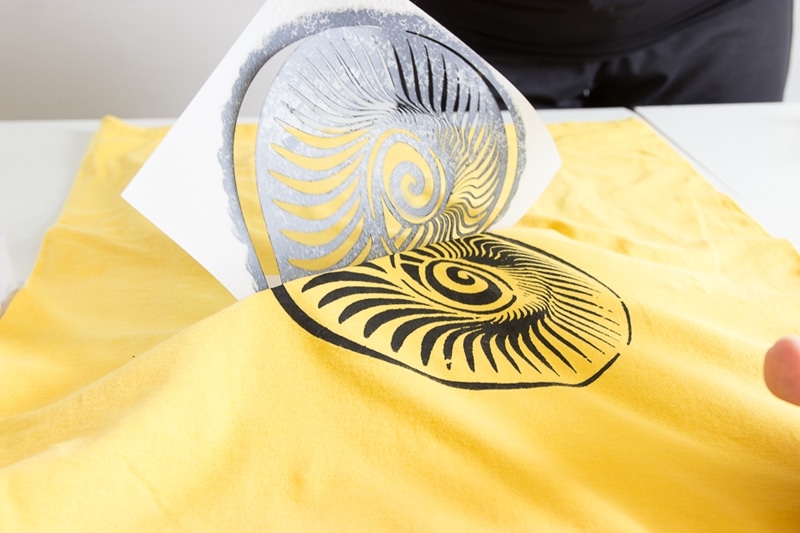 It is best to mask the edges with masking tape to prevent overpainting. Apply the paint with the stippling brush or stencil brush.
Carefully peel off the template.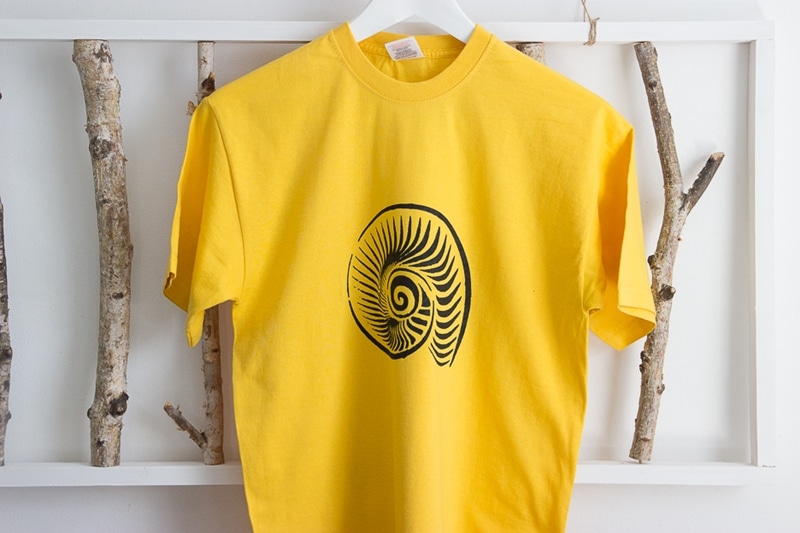 Black light fabric paint
Our water-based

fabric paint

dazzles with its fluorescent and brilliant luminosity on all light textiles.
A cutting mat is also good protection against the soaking of the paint.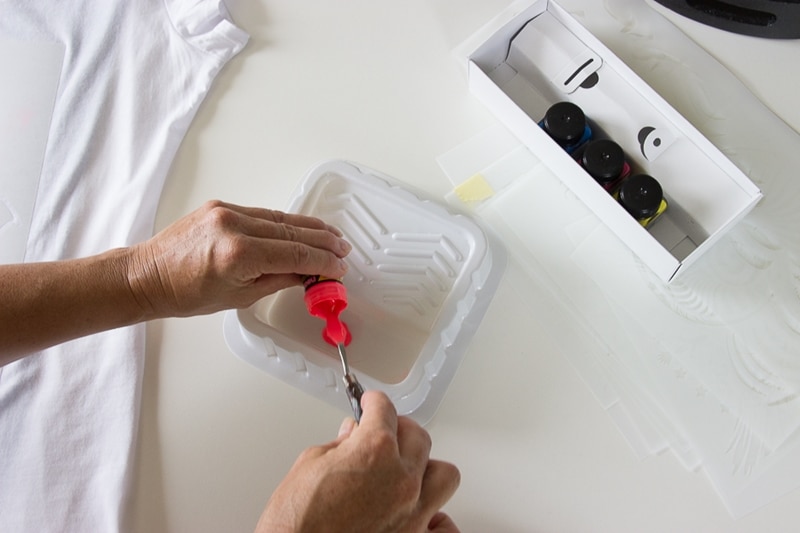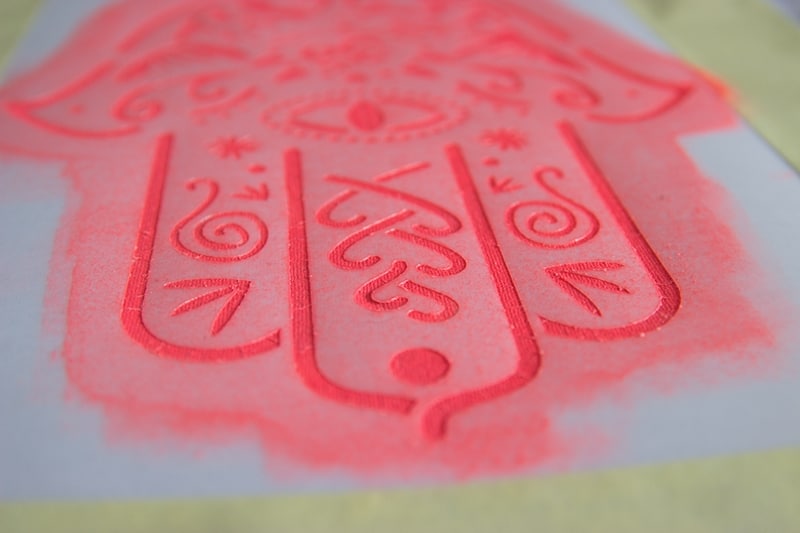 Spread the stencil on the fabric, this works particularly well with a sponge roller.
Put the paint in a paint dispenser palette, pick up some paint with the sponge roller and roll it evenly over the motif.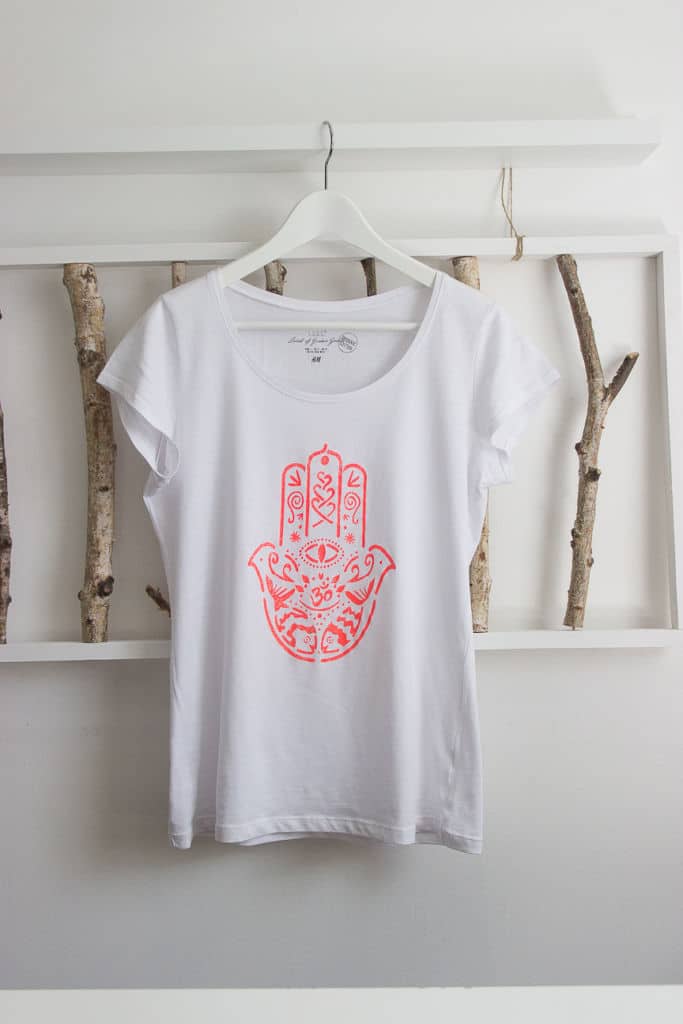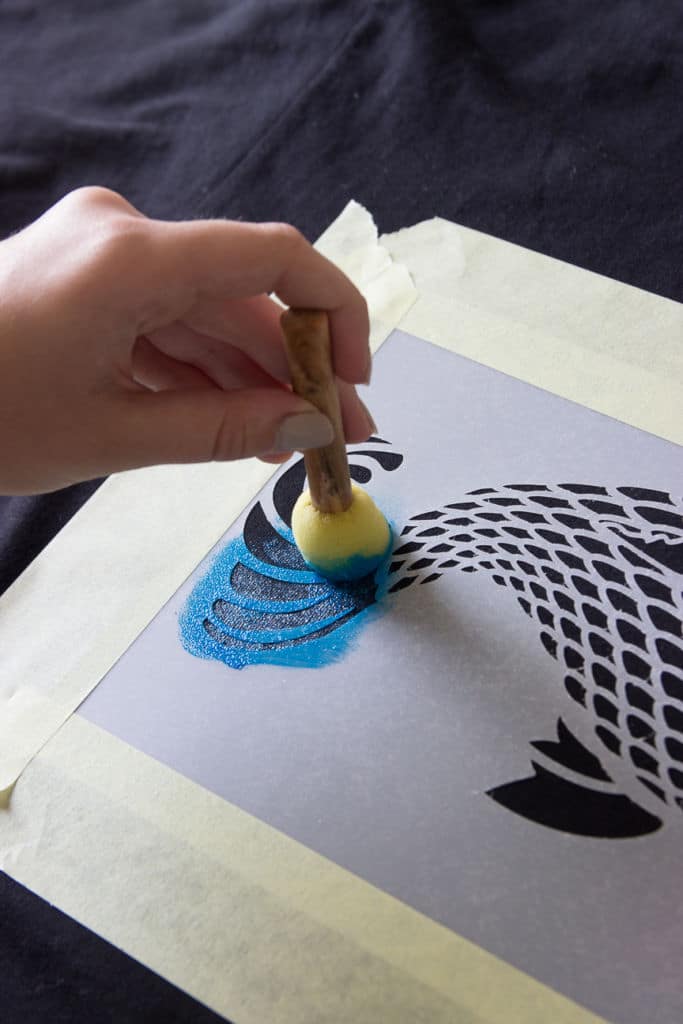 For more glamour, you can add a little glitter. Pick up the glitter paint with the brush and dab over the neon paint.
The milky colour disappears as it dries and the glitter remains.
Motifs that are only designed with the  glitter paint  should be dabbed twice with the paint.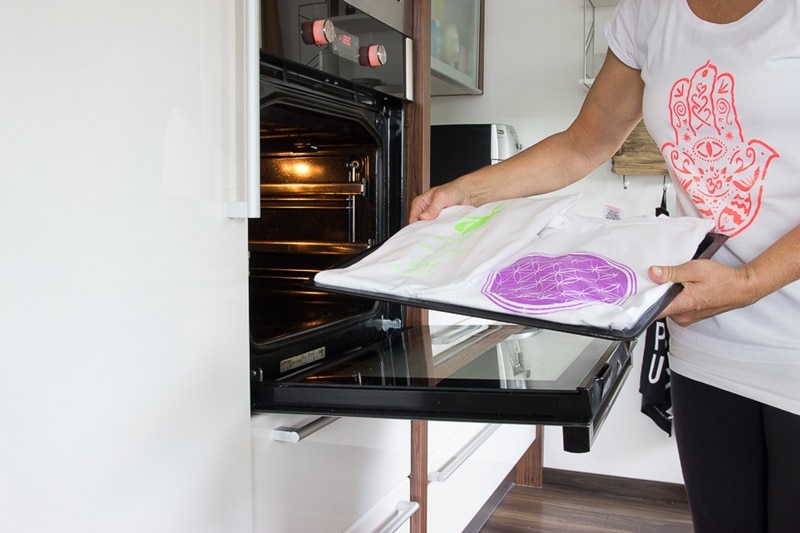 To fix the colour (according to the package instructions) either iron for 5 minutes or dry in the oven for 8 minutes at 150 °.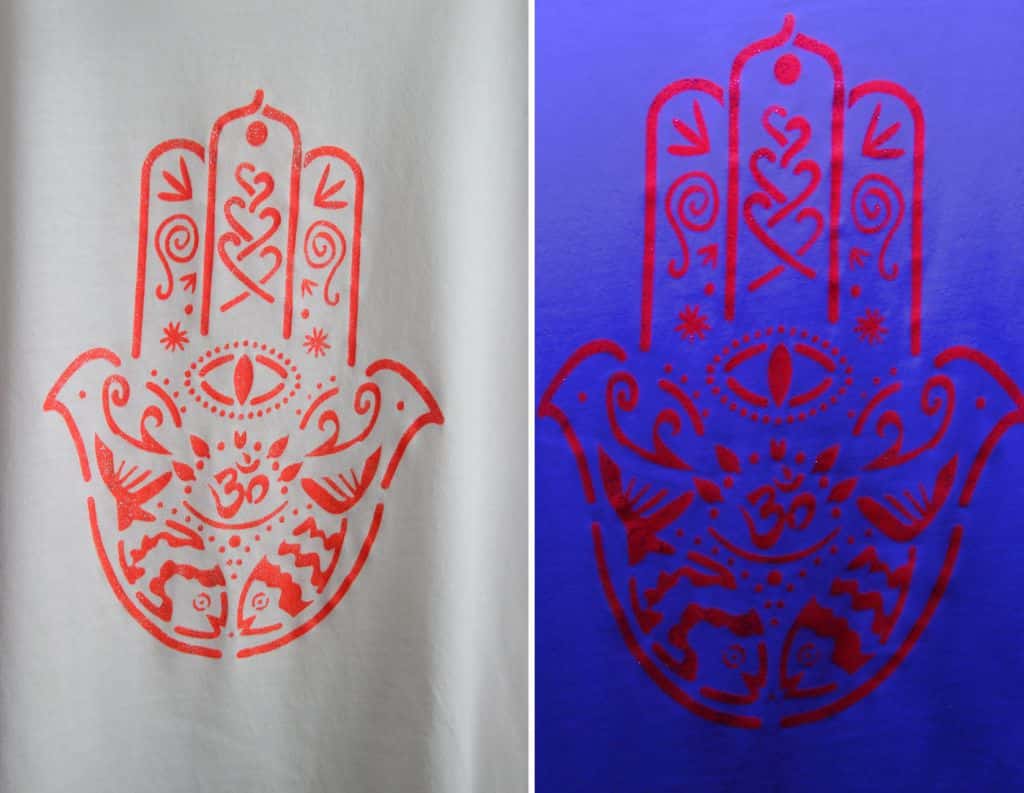 The colour glows intensely under black light!