A creative wall design was needed to open a whiskey bar – and of course, we were happy to help! We love creating personal stencils to match your project ideas!
The motifs " celtic – band " and " Centrino " appeared suitable for this project. For our customer, we created the individual motifs based on old, Celtic patterns. Both these individual motifs and many other Celtic patterns are available in a variety of sizes in our stencil shop. To buy, please click on the specific template motif.
Schablone "celtic-band"
Individual template creation: stylish, fast & precise
Silvo Anschel, manager of " CASA Malerbetrieb" asked us to design and cut the stencil "celtic-band" as a 2 m long band. In this way, the motif could be placed on the wall in a more time-saving and efficient manner, without having to constantly re-apply the stencil. The motif was spotted on the dark, 2-coloured wall with golden paint, matching the ceiling motif. It was effective at creating a comfortable atmosphere for the guests. And the stylish design received an extremely enthusiastic response. 
We can support you creatively in bringing your project ideas to life. Graphics and individual stencils from a single source. Take advantage of our years of experience, close contact with the painting trade and our know-how in the most varied of painting and stencilling techniques.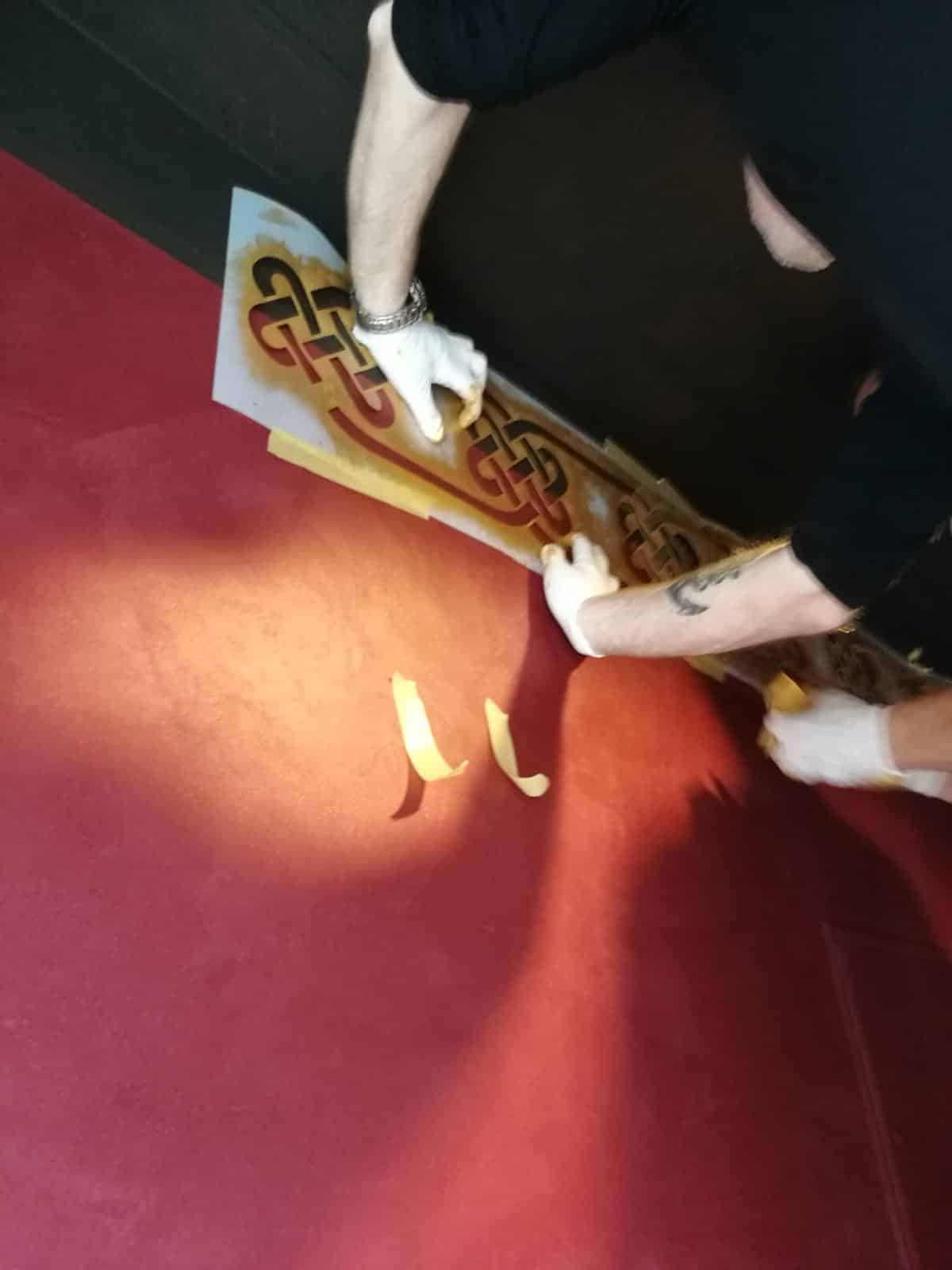 The final result of the border is super impressive:
As the "Centrino" pattern was to be used as a ceiling motif, stippling did not seem to be quite so easy here. The team from CASA Malerbetrieb therefore came up with something very special: a large stamp was cut with the stencil motif! This way, the pattern could be easily applied to the ceiling. We would also be happy to produce wooden stamps of your motifs or all shop motifs at low cost in almost any size, so that you can also achieve special effects on the wall. Please contact us if you are interested.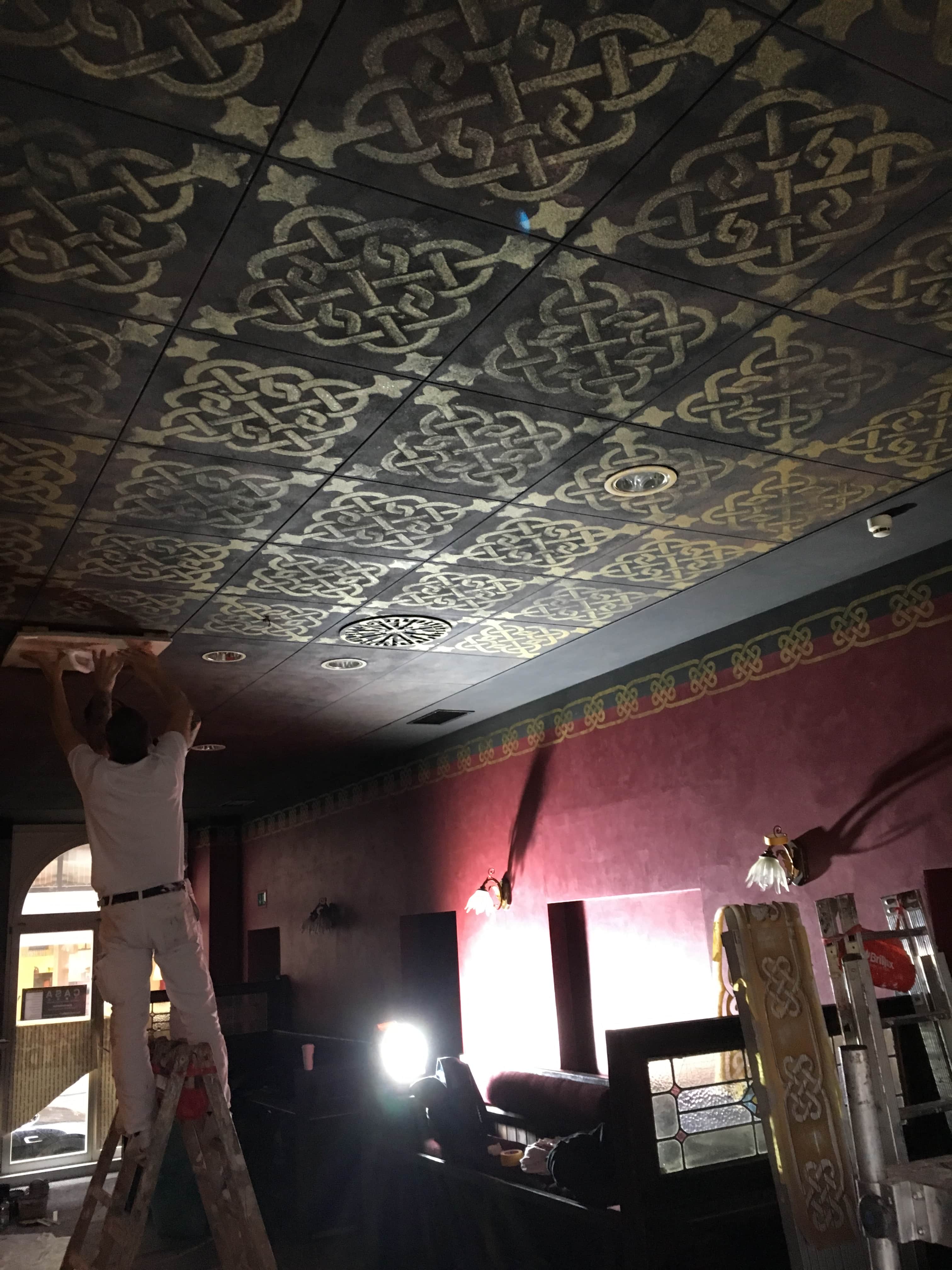 And this is what the final result looked like on the wall and ceiling: