Angel wings
Over the past decade, angel wings have skyrocketed in popularity: within the tattoo world, within films, within fashion and within arts and craft. They're also a popular choice for street murals and graffiti.
Why so popular? Angel wings are filled with symbolism. Angels are powerful spiritual creatures – often depicted as being human guardians. They are associated with love, harmony and protection. They provide us with hope, happiness and faith. And quite frankly, they're nice to look at.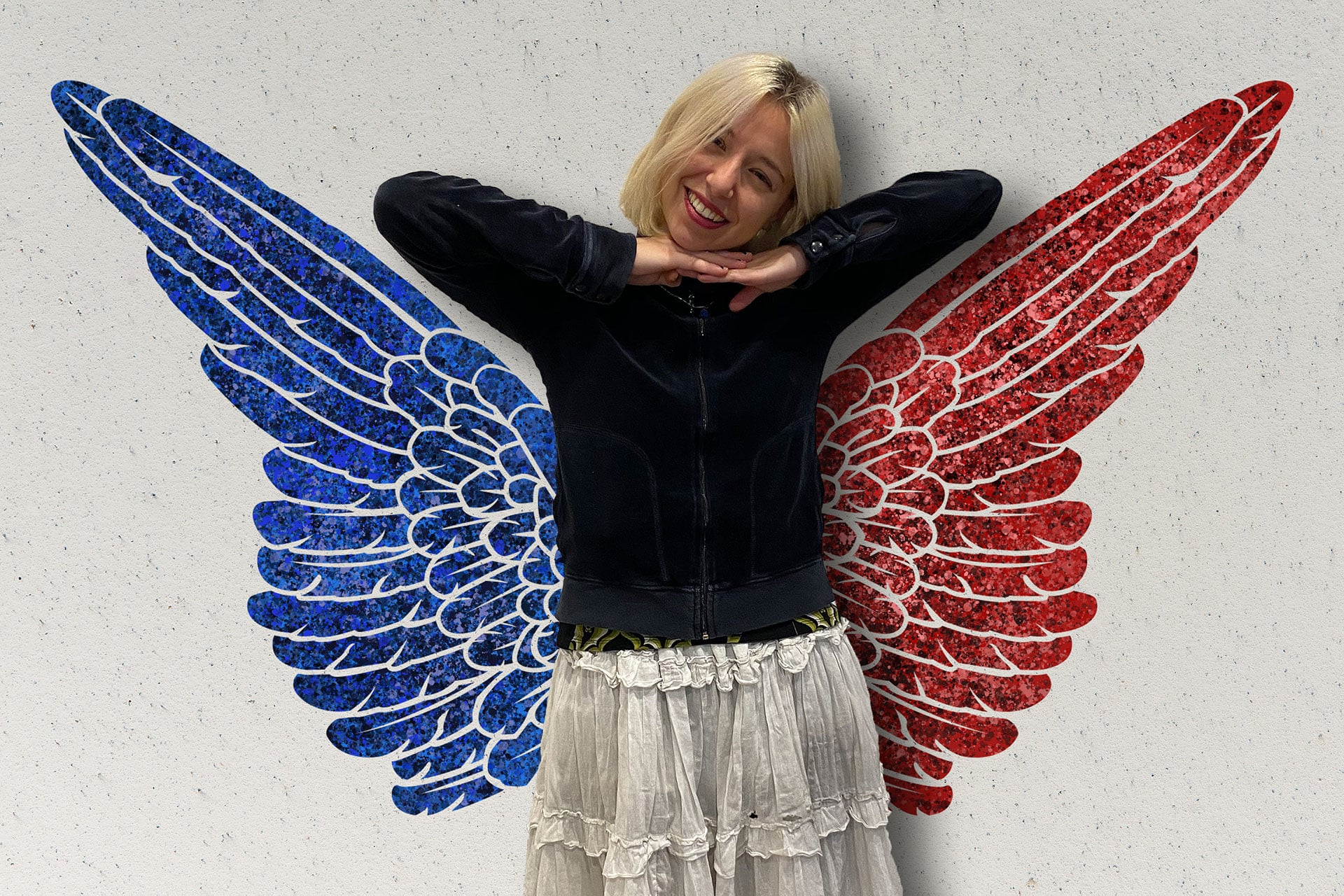 Whether memorialising a loved one or creating the ultimate photo-opp – a giant pair of detailed wings is an iconic uplifting print.
Created by the talented Anni Eichhorn, this fun motif can now be bought on the Schablono website.
So why not place this symbol of luck and love in your own home.. The washable, reusable material makes it easy to apply everywhere and anywhere. All you will need is a stencil, some paint and a paintbrush. YOU have the creative freedom to decide what colour and size you want.
A perfect addition to any party or photoshoot.
Buy without anxiety.
Quality and service guaranteed 
Our stencil material is of a high-quality that has been used in the painting industry for decades.

Plastic dab stencils and adhesive stencils are flexible, durable and versatile.

We ensure that your stencil will be the perfect size for the project.

Our professional artists will oversee the design of the stencils.

We can create a lot of detail in our stencils.


We take time to discuss your needs in detail so the finished product will match your wishes.